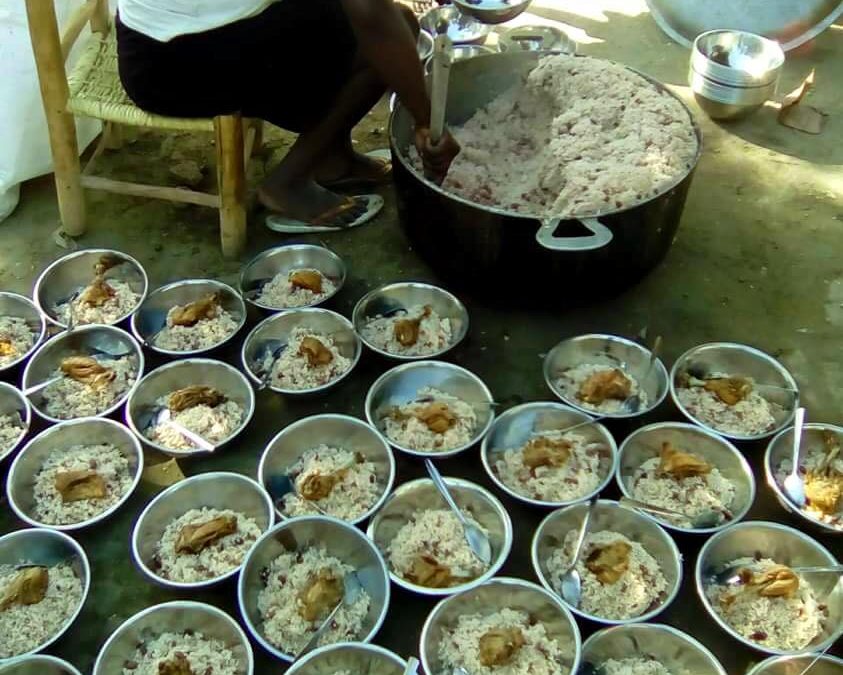 After months of prayer and several trips to Haiti, including one specifically to meet the children of Mina in January, loveBig felt called by God to officially begin and support a feeding program to consistently feed these children.
The program was launched with 40 children participating and receiving a meal every Saturday of the month.
At every meal prepared, Pastor Supreme leads the children in singing, prayer, and shares the word of God.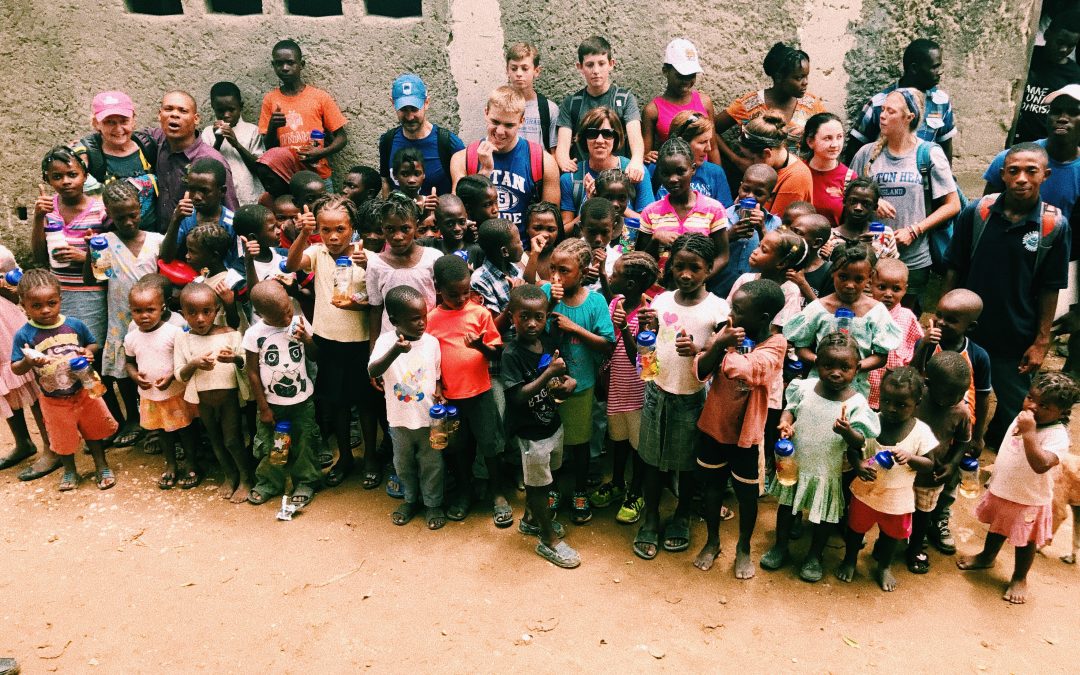 In January 2016 loveBig made its first trip to Mina to meet the children Pastor Supreme had been trying to feed once a month on his own when he had the extra food.  Never having contact with anyone outside of Mina, these children were extremely shy, timid and quiet. There were no smiles and laughter that day, only hungry faces eating every last bite of the food Pastor Supreme had brought with him for the day.  While there our team conducted a vacation bible school lesson and encouraged the children to sing and participate in the activities.
They listened and watched with curious eyes but were very cautious about their contact with our team.